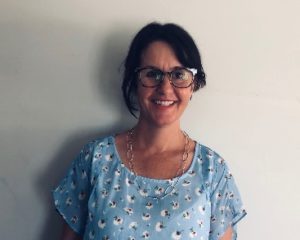 Brigid Beehan
Kia Ora Auckland NZCOM members,
I am the Liaison Midwife for the Auckland region. This role was established in February 2020 in response to the growing need to have a Midwifery advisor/Liaison in the largest region in NZ. This now means that Auckland with over 1000 midwives has representation within the region on a daily basis.
I have a blend of experience in clinical practice and education for more than 20 years in Auckland. I have worked across all three DHBs, as an educator at AUT, and an LMC. I work closely with the Auckland Chairs and the NZCOM CE and advisors in Christchurch.
I believe that New Zealand midwifery is unique and benefits from the shared knowledge and skills that come from diversity within the workforce, alongside the opportunities for midwives to work autonomously in community or DHB settings.
Our professional body is an integral part of the glue that keeps the profession working together and, as such, plays a vital role in strengthening the connections we have with many other health services that we come in contact with. In a time of vulnerability, LMC's and employed midwives need to be aware of the support structures around them and feel a connection to their professional body, alongside maintaining healthy relationships with their DHB colleagues and leaders that they work alongside.
Please feel free to contact me for advice or a chat on 022 573 4816 or email auckliaison@nzcom.org.nz
Nga mihi nui,
Brigid Beehan
Auckland Liaison Midwife